It's a beautiful sunny day and the kids need to get out of the house. We'll be heading to Water Country. Just wanted to participate in this new meme I found for us "older" folks. I'll be back later to hop and follow. Have a great day!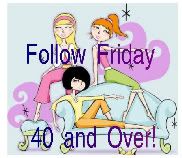 Please hop on over there to join in on another fun way to meet new bloggers and to make new friends. She has an awesome blog and I know you'll have fun over there!
The RULES to join in are very simple!
1. Grab the button
2. Add your link to the list
3. Visit as many other blogs as you can
4. Follow the ones you like (and comment on their blog to say that you are following)